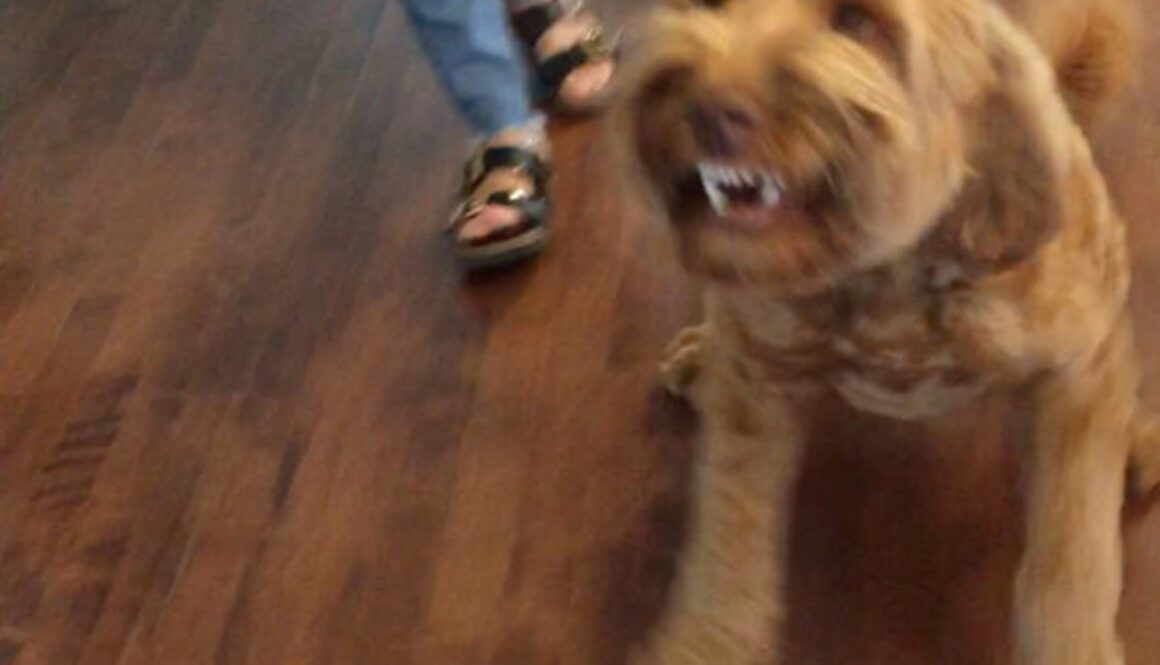 Dogs can be reactive for all sorts of reasons, ranging from over excite ability, and a lack of focus, being overly social and having learned bad habits early on in life to fear and outright aggression.
Over the years, I've worked with tons of reactive dogs, and every single case they can be taught to have better focus and control if we use the right techniques, and we are also respectful of their limitations.
Teach your reactive dog to focus on you
Sounds like a good concept and it is but your obedience and understanding of how your dogs mind works is going to need to be next level. 
Nick can't change a dog's DNA, but he can help give you and the dog confidence to deal with anything
This is our sweetest little/giant boy, Rove. We adopted him from Lebanon about 8 months ago. We were told he was amazing with dogs/kids/people….turns out wasn't so true. We found Nick and family K9 as a reference from a friend and let me tell you, this man does magic! We were so skeptical and worried to leave him for 3 weeks but Nick is so gentle and kind (and I happened to know his wife, who is just as sweet and lovely) so we trusted them. When we came to pick our dog up, the transfer lesson was a revelation. It was a DIFFERENT dog (yet the same sweet soul we know) but suddenly he's listening to our commands, heeling at our feet while walking so calmly.

Remember, Nick can't change a dog's DNA, but he can help give you and the dog confidence to deal with anything. Rove is very aggressive towards other dogs and I am sure he will never change, but now we have the proper skills to correct his behaviour with confidence and to the point of him being able to sit and lie down near another dog (MIND BLOWING). If you have a problematic fur machine at home, Nick is your man. The follow ups have been so great too, anytime we have a question, his responses are so fast and informative. Worth every penny. Thank you, Family K9 <3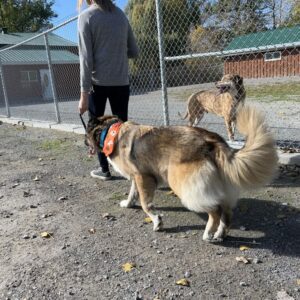 Perfect heel and it is much easier to manage her reactivity
Our extremely reactive doberman, Bailey, has been such a joy on walks ever since she did the 3 week train and board program. Taking her outside was once such a nightmare. I would get stressed thinking about the upcoming walk and tried to adapt by taking her out during unusual hours. We live in a neighborhood full of dogs so severe reactions were more likely to occur than not. Now I can't wait to get outside with her. We can enjoy long walks without worrying about the other dogs around us. She walks in a perfect heel and it is much easier to manage her reactivity. Everyone that has seen her before and after Nick's training is shocked at how well-behaved she is. Thanks to Nick, Bailey is happier and less anxious – and so are we! He's also been incredibly supportive via email whenever we have questions.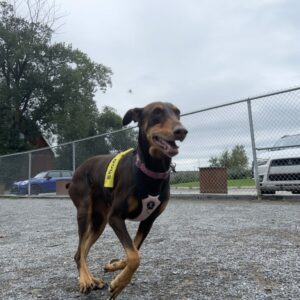 All beyond our expectations!
We were looking for a hero to help us with Indy, our collie/lab puppy. We were at the point of thinking we would have to re home her because of her extreme reaction to cars, bicycles, dogs etc. After meeting Nick for a consultation, it was clear, he was the hero we were looking for. Nick's customer service, professionalism, dog training knowledge, passion, and his commitment to getting it right and getting results, was all beyond our expectations! Indy did the 3 week in kennel training and we couldn't be happier with the results. He helped us to understand what drives our puppy and how to have a successful relationship with her. We are grateful and thankful to have found Nick and have recommended him with out hesitation to friends and family. Once again, thank you Nick.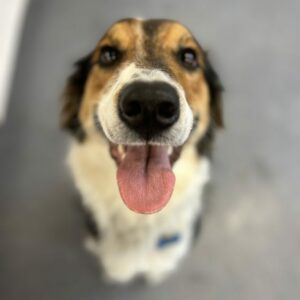 A+ teacher (both for dogs and humans)
We have a 1.5 year old goldendoodle named Saint who has a lot of adrenaline and was incredibly difficult to deal with. We were unable to walk him without him dragging us down, and his reactiveness to other animals (dogs, cats, squirrels) was very high. He spent 3 weeks with Nick and came back with a whole new set of fundamentals that have allowed us to gain his focus and manage his behaviour. It was absolutely incredible the change we saw in the dog, and the respect our dog had for Nick. During our transfer session, Nick showed us everything, and it felt like a tv show seeing how well trained and behaved our dog was.

Nick is a true professional in every single interaction you will ever have with him. He is diligent in his responses, he is always on time, he takes as long as needed to train your dog (and you) and he genuinely cares about your objectives for your dog. He gave me regular updates while my dog was gone, and he spent hours with us for transfer training over several sessions to make sure we had continuity.

What's most important above all else is that Nick is an absolute wealth of knowledge. Speaking with Nick for a few weeks, and watching him engage with dogs taught me SO much that I never would have learned from any other source. He is an A+ teacher (both for dogs and humans) and I can't imagine what more he could have done to help us.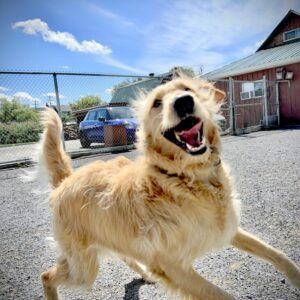 Have a look at the dogs in these videos – all of them were highly reactive before training, and I, along with her owners are so pleased with their newfound focus and adaptability.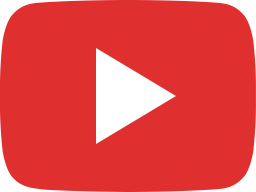 Montreal Dog Trainer -Dog reactive Husky in training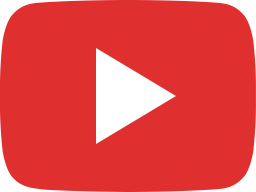 Montreal Dog Training – teaching reactive dog owner how to properly handle her dog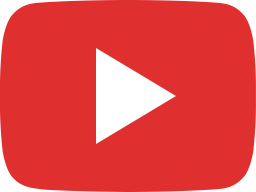 Montreal in kennel boarding and training for dog reactive,  leash pulling golden retriever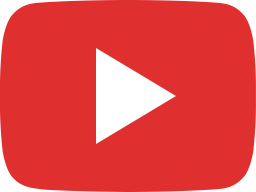 Car chasing border collie – montreal dog trainer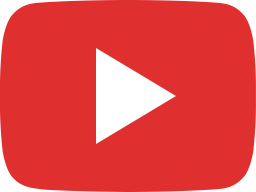 Training a reactive dog – montreal dog training. Directing energy and focus in a positive way.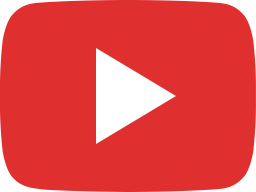 Me ntreal sog trainer – client from NYC -dog with Separation Anxiety and Leash Reactivity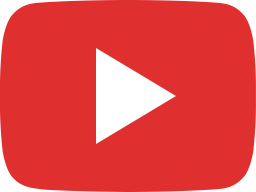 Resource guarding, dog reactive sweetheart!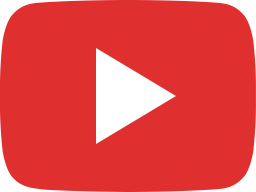 Montreal dog trainer – focused heeling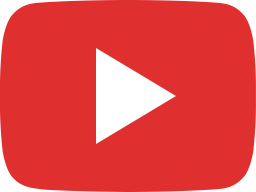 Montreal dog aggression and reactive dogs – Family K9.com