Canine Separation Anxiety
Is a very real and prevalent behavioural problem experienced by many dogs and their owners.  It is an unhealthy extension of a dog's deep rooted need for human companionship.  There is a very fine line between a dog who is socially drawn to human companionship and one who suffers from separation anxiety.
The old expression of too much of a good thing can kill you definitely applies to 
Separation anxiety can show itself through some well know symptoms such as :
Barking and whining when left alone
Destructive Behaviour
Soiling in the house or crate
Digging, biting and fighting with the crate
Excessive drooling or panting when left alone and after your return
Self harm i.e. lick granulomas, compulsively chewing on paws or tail
Our goal for our dogs should be to have an emotionally balanced and well adjusted pet. A dog who enjoys our company, wants to be with its people and at the same time is comfortable on it's own in the absence of the owner.  Helping dogs with separation anxiety find this balance is truly art. it is a creative process that forces a trainer to examine the dog, it's many components that come together to build the dog's personality and equally examine the lifestyle with th owner to understand the dynamic at play.  
"I couldn't leave him alone at all"
My dog Finn has really bad separation anxiety. As soon as I'd leave him home alone in the crate, he would bark continuously without breaks. This was a major problem as I live in a condo and have gotten a noise complaint. It got to the point where I could not leave him alone at all. I'd have to drop him off at my parents' every time I needed to do groceries, go to an appointment, etc. Thankfully I found Nick and we got to work. It was not easy, as I choose the 1-1 training and did all the work myself at home. I am still in disbelief to this day that I am able to leave Finn alone without having him bark up a storm. So so so grateful for all the help and guidance Nick has given me with our 1-1 training. With all his experience, Nick is able to adapt his training and personalize it to your dog and your dog's personality to help you achieve success. Definitely will be training with Nick again with a future puppy (except this time I would start training on day 1… to prevent all behavioral problems in the first place!). Would highly recommend Nick as a trainer to everyone!! Worth every penny.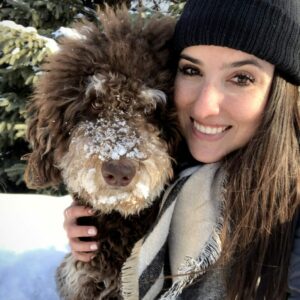 Teaching owners to think and speak dog for over 25 years!
Copyright © Family K9 Dog Training 2023
All right reserved.