Would you like to have an obedient dog?
Marlo, Riley and Angel.
3 former well trained students – all trained in both on and off leash obedience enjoying some time together and posing for their owners.
– photo credit Jeff Bucovetsky 
Obedience Training
K9 Communication
Obedience training is a language, a system that is used to facilitate living with our dogs, helping owners face daily challenges, both in the house and when out and about with their dogs.
Montreal is a dense and populated city dog owners in Montreal must contend with many distractions when going out for a wa. They face daily challenges in which obedience training proves to be very helpful. 
A well trained dog is a dog you can take everywhere
The more training we have on our dogs, the more we can include them in our daily lives, and enjoy our time together.
Obedience should amount to a lot more than just "do this and do that".
A well trained dog wants to work with his human, likes to work with his human and has a human who understands the dog and its capabilities.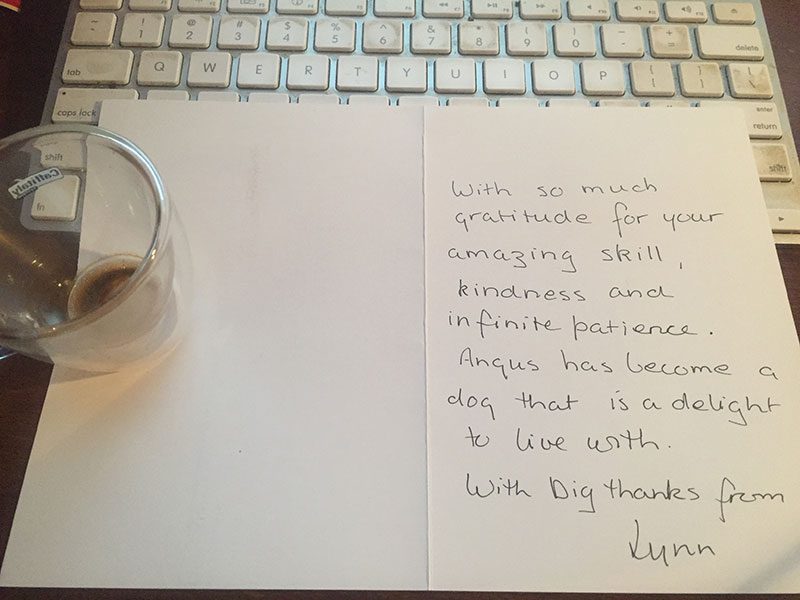 What dog owners are saying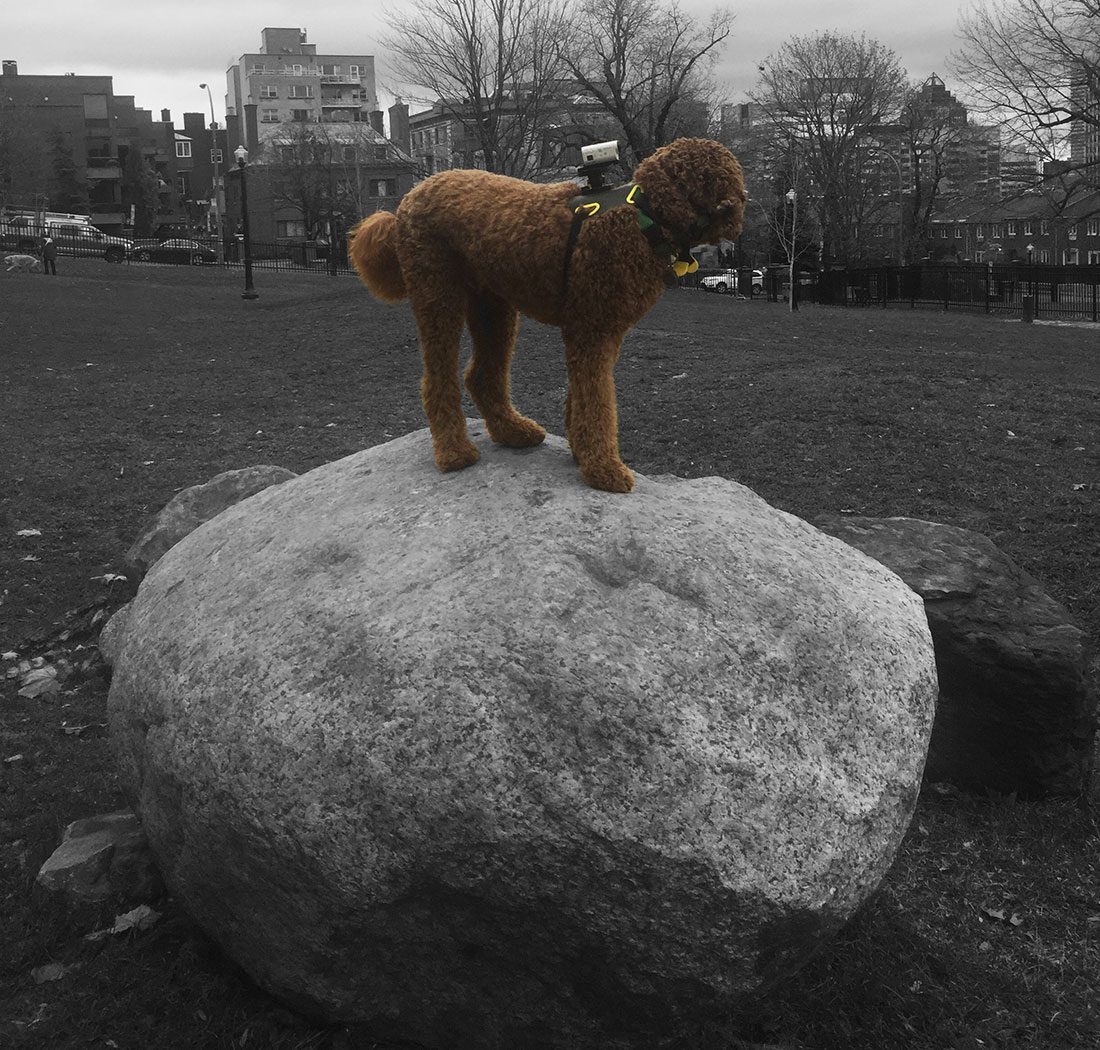 Angus @ work!
Obedience Training Clients Speak out
Same goofy dog perfectly trained
Our large Bernedoodle was boarded and trained with Nick for 4 weeks while we were away on vacation. Nick is a genuinely good person and a very competent dog trainer. What more can you ask for when leaving your dog in someone else's hands for so long?

Our Dog came back the same goofy dog, except much calmer and perfectly trained. We have kept up with what we learned in the follow up session, and our dog is still going strong. Nick worked on three main goals: Leave it, Place and Heal and with these three commands fully established, our life with our dog has improved tremendously. We are so proud walking him now while showing off how easy it can be when your dog is properly trained.

We cannot recommend Nick highly enough!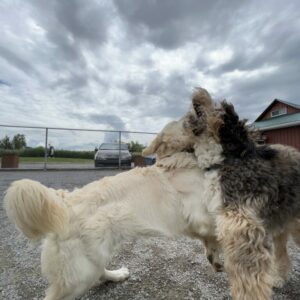 Much more enjoyable - listens and understands
Our dog Rambo was 8 months when we had decided to begin the obedience training with Nick. We were having on going issues that were worsening with his biting. Walking him outside was risky as we would never know when he would decide to randomly jump up and start biting. Nick right away helped us understand how to change our habits and give us different tools to help him be the best dog he can.

After each session we would see very good improvements. Continuing the training at home and staying consistent has changed Rambo to a whole different dog than when we first brought him. Playing and walks have since become a much more enjoyable activity. He listens to commands and understands right from wrong.

When I began looking for trainers I stumbled upon Nick. I read the reviews and saw very good ones. I right away knew that we were going to go through with Family K9. In each session you can see how passionate and knowledgeable he is about his work. I would recommend family K9 to anyone who is in need of a trainer. My family and I are very happy and thankful for the help Nick has given us. Rambo has turned into such a fun-loving dog.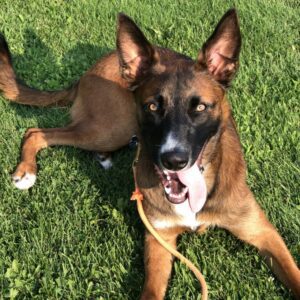 Can't believe it's our dog!
We can't speak highly enough as to the job Nick did with our dog Ollie. We reached out to Nick when our Aussiedoodle was around 15 months old. Our dog was very sweet but incredibly high energy and at times extremely difficult to manage. We had worked with two other trainers when he was younger but felt like they only offered bandaid solutions rather than addressing the underlying issues.

We decided to send Ollie for the 3 week training program. Nick had Ollie figured out immediately, and it was clear that he had a wealth of knowledge from his many years as a dog trainer. When we went to pick him up after the training was over, we couldn't believe that it was our same dog. While still energetic and a bit of a goofball, his obedience and temperament had significantly improved. We spent nearly 2 hours with Nick that day so that he could teach us the proper technique and answer all of our questions.

What we have appreciated the most from Nick is his availability and responsiveness to any follow up questions/concerns we've had since bringing Ollie home. He even met us for a follow up session to help us refine our technique and address some lingering issues. Our relationship with our dog has drastically improved as a result of his training. He has also been extremely gentle and loving with our newborn, something we were quite concerned about before his training.
-Jordan Gornitsky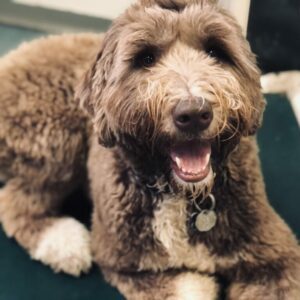 Teaching owners to think and speak dog for over 25 years!
Copyright © Family K9 Dog Training 2023
All right reserved.