30 years in Montreal Dog Training
I was a young man, starting out having only been training dogs for a few years and eager to make a name for myself. When I think of the schedule I used to keep back then – training 7 days a week sun up to sun down….
I remember the day this article came out and I had a stack of papers sitting on the front seat of my car.
They were great times, I had a bounce in my step and wanted to share with everyone what I knew as well as my passion for dogs and making the most out of our relationships together. 30 years later and that passion is still burning brightly in me.
What a time it was back then … No GPS or iPhones.   No bluetooth in cars, not even a headset/earpiece.  
Just a giant flip phone,an Agenda book containing 45/50 weekly appointments and everyone's addresses, a paper map of Montreal and the surrounding areas.  Seems like a million years ago and yesterday all at once.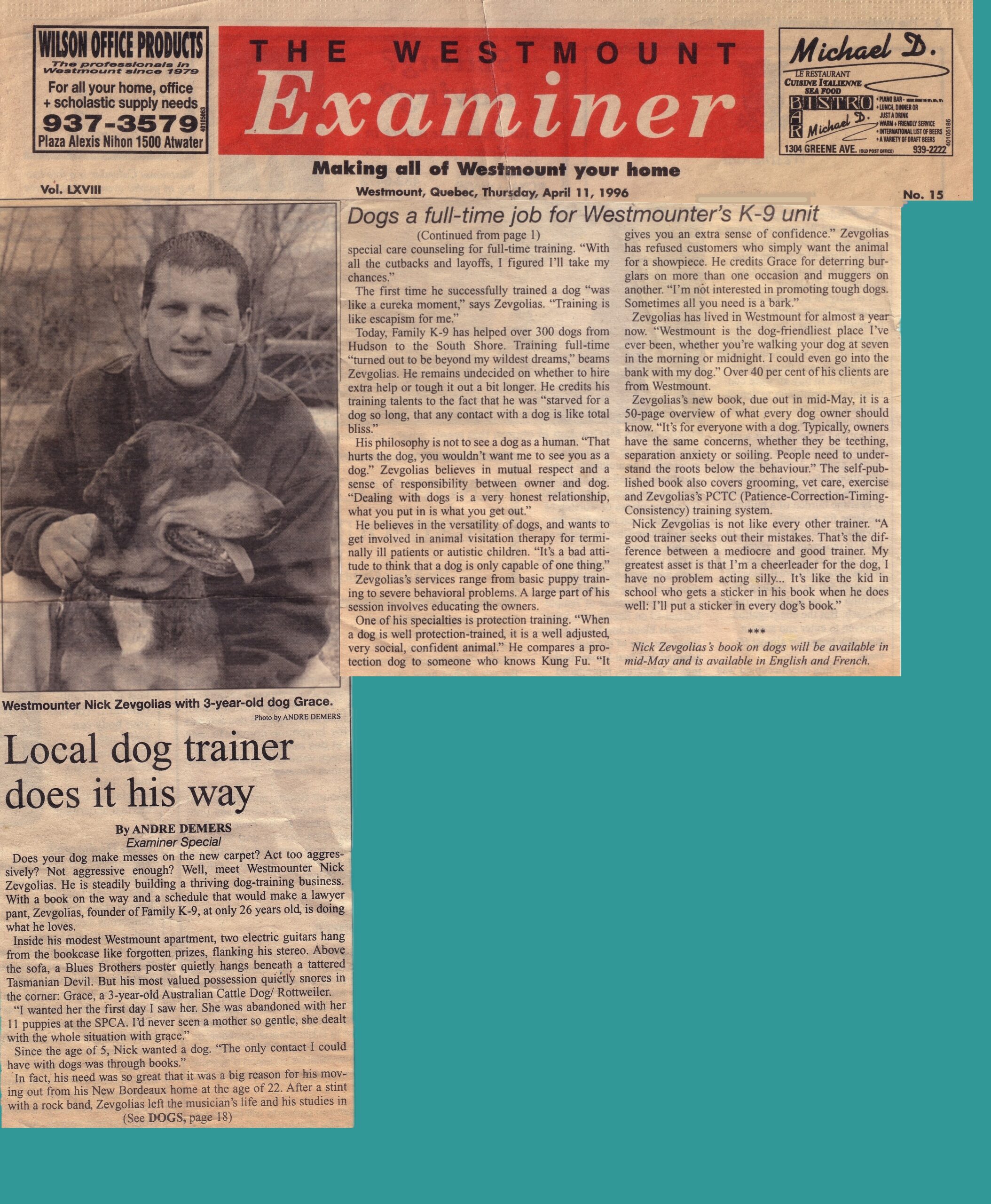 A clipping from the Montreal Gazette when invited by a now defunct pet supply store in NDG to host a "ask the trainer" night.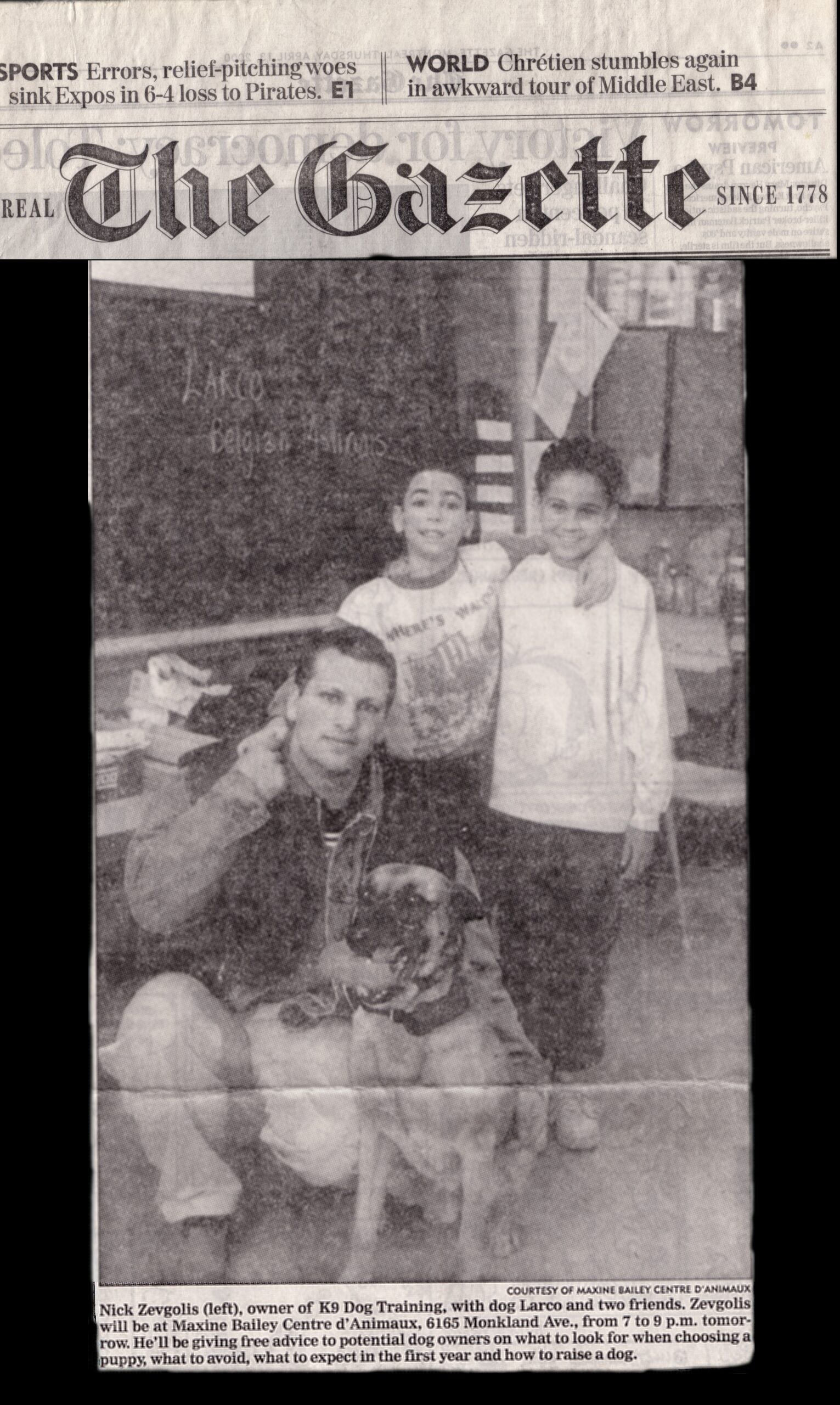 Over the years I have had the pleasure of appearing on CTV News with Brian Britt being a featured guest interview, CJAD radio on the Tommy Schnurmacher show multiple times as well as countless .
In the modern age with the way people consume media online FamilyK9's website as well as YouTube Facebook & instagram are the defacto means of putting information and content out there.