These media clippings go way back. 
Front page of the Westmount Examiner in 1996
I was a young man, starting out having only been training dogs for a few years and eager to make a name for myself. When I think of the schedule I used to keep back then – training 7 days a week sun up to sun down….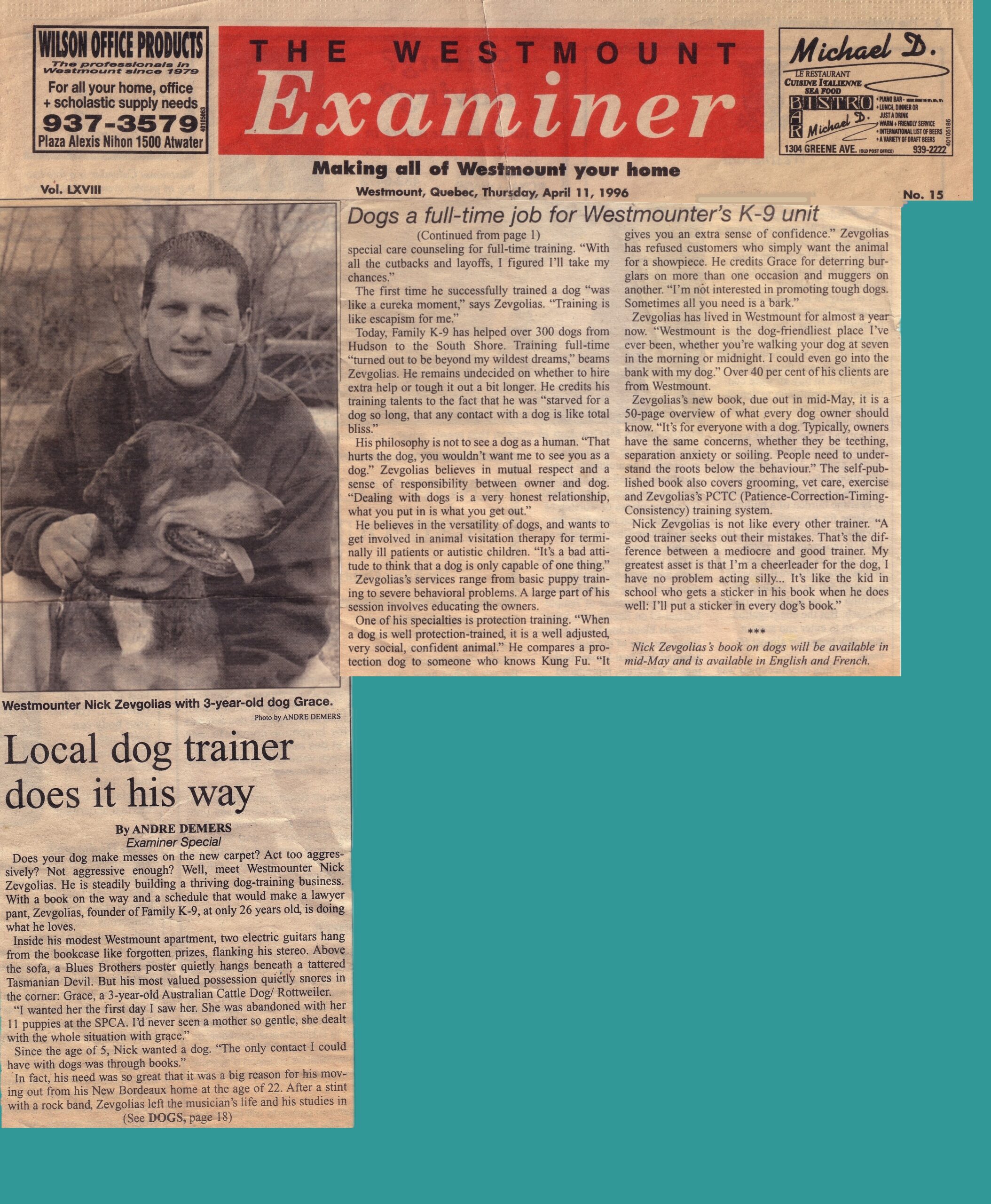 A clipping from the Montreal Gazette when invited by a now defunct pet supply store in NDG to host a "ask the trainer" night.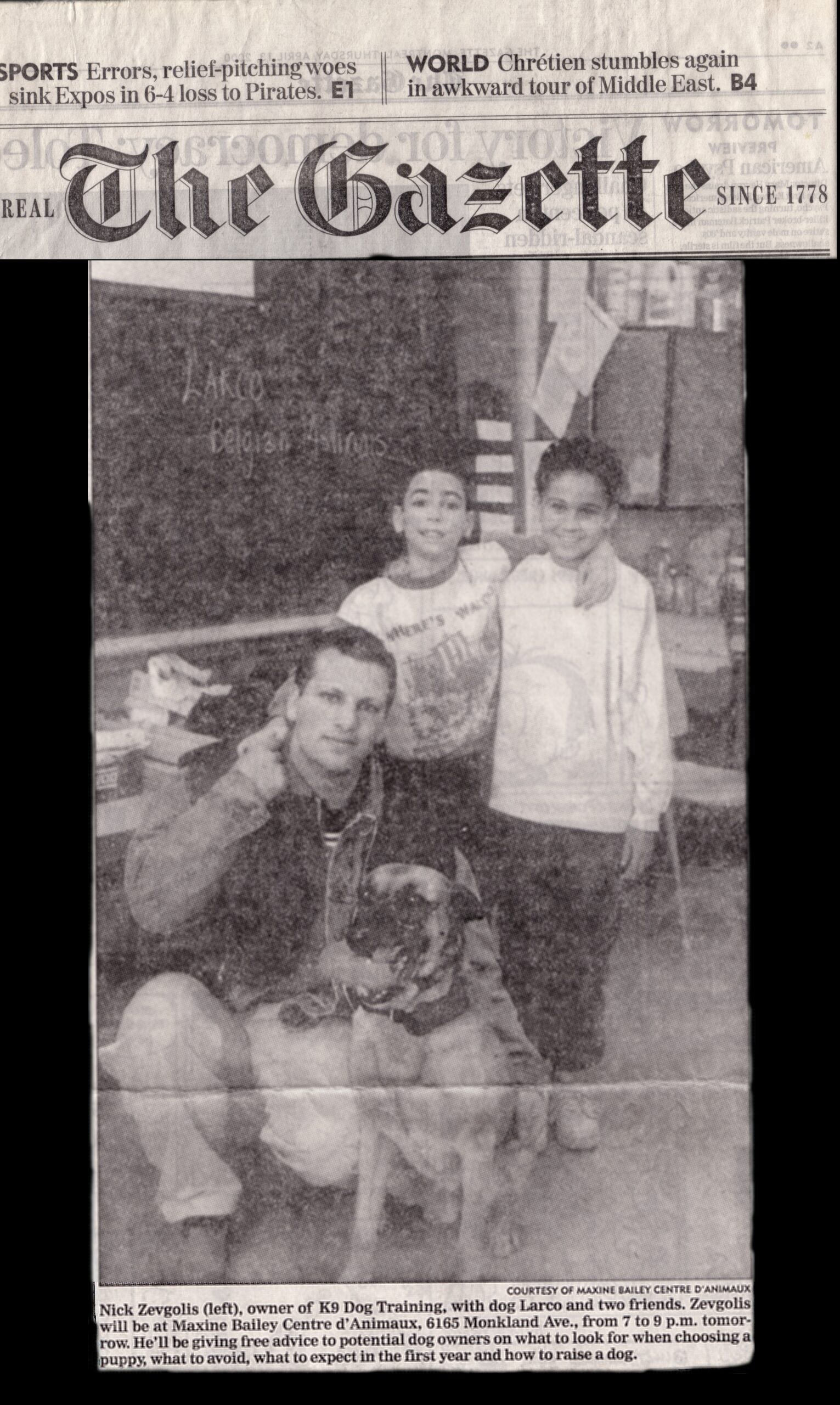 Over the years I have had the pleasure of appearing on TV being a featured guest interview, CJAD radio multiple times as well as CIDC.
In the modern age with the way people consume media online – my website and YouTube/Facebook are the defacto means of putting information nd content out there.  
It's still fun to look back though…