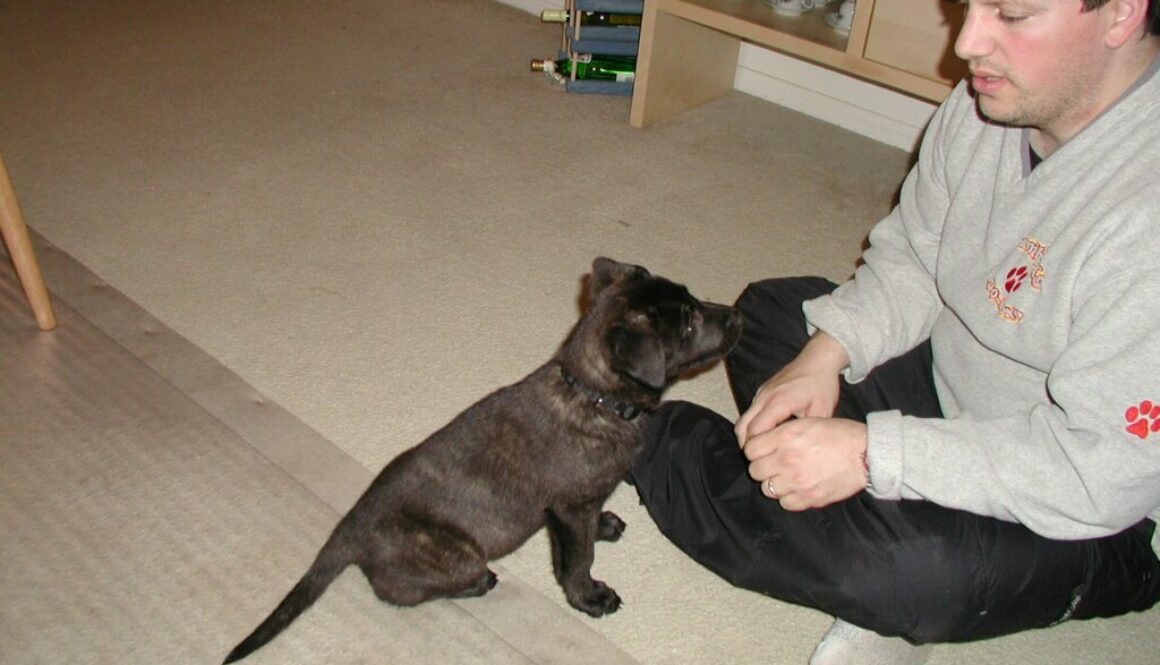 Puppy Training Test
Can the young, trained labrador retriever puppy follow around and listen to someone  who is not a dog trainer?
This is a test of the dog's training and gives me great insight to just how easily he will work for his family comes time for our transfer lesson.
Training a young puppy to be an obedient, happy Canine Companion
Biscuit is a 5 month old Lab puppy. he is a happy, sweet and silly pup. My daughter Nina came by the kennel to hang out and I offered her to test biscuit.  She did a great job handling him and Biscuit was so obedient for her. I was so proud of both of them.