I'm smart too. Teach me well.
Puppy Training
Puppy training is easy when you have the right approach. Puppies are like little sponges and are learning and picking up new habits each day. Start your puppy's training early to help develop good habits, learn how to communicate with your puppy and set your puppy (and yourself!) up for success.  
Puppy Training – set your puppy, and yourself up for success
Puppy preschool consists of three 60 minute sessions, and in that time we teach:
Crate training and housebreaking.
Puppy good manners
House rules
Obedience geared to young puppies.
How to play with your puppy in order to maximize your relationship and use your puppies energy in a positive way.
Socialization.
Proper rearing techniques and concepts that will help you make the most of your puppy during critical development periods.  
Be a proactive puppy owner.
Teaching good habits from the start is both easier and less time-consuming than having to correct bad habits later on.
Let family K9's puppy preschool program help you and your puppy get off to a great start.
It is recommended that dog owners follow up on Puppy Training with one of the obedience training options, as early as 4 1/2 months of age to solidify your dogs training for all your future needs.
Ruby being taught to use her puppy biting energy into a toy rather than her owners:-)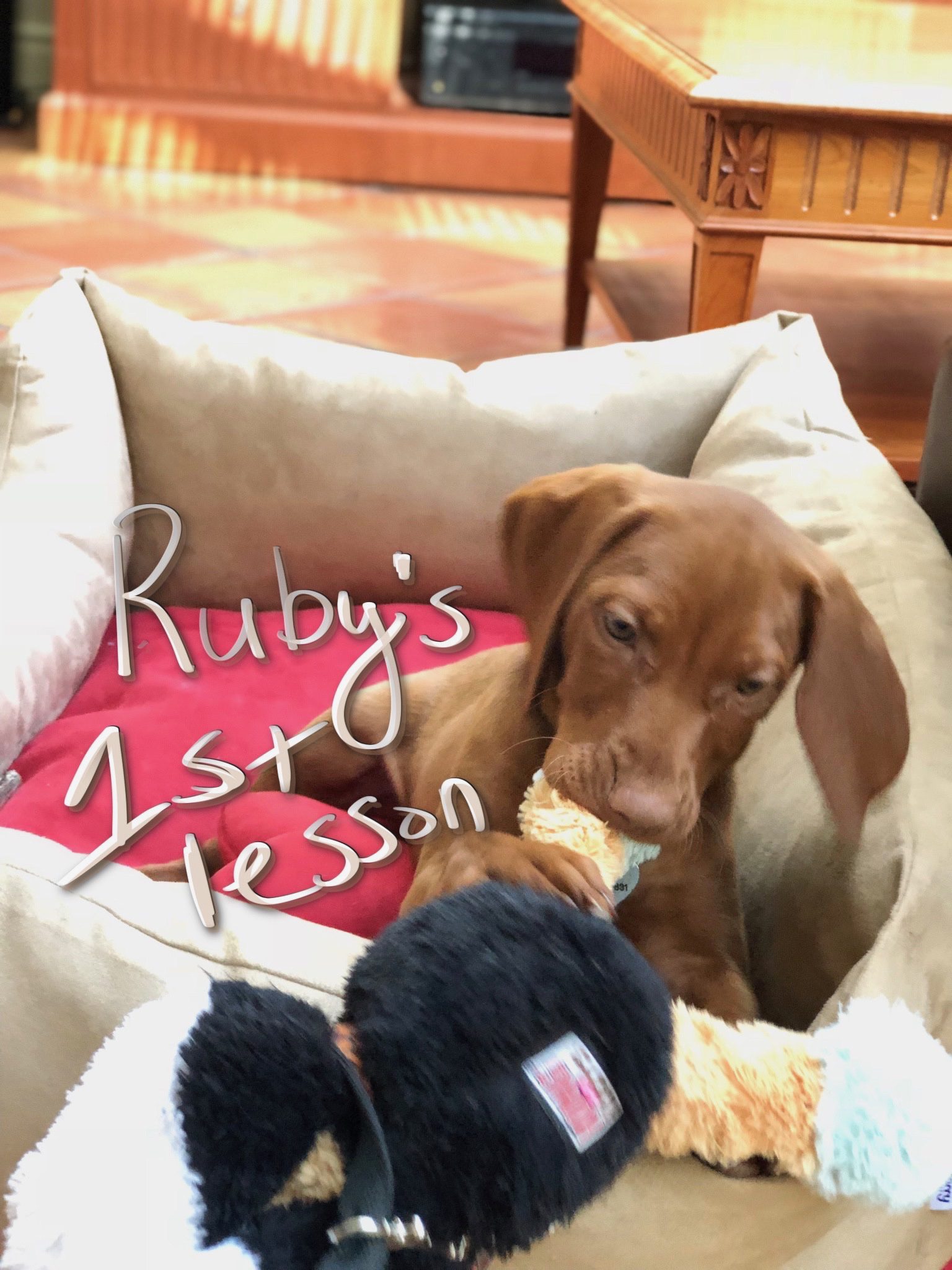 Teaching owners to think and speak dog for over 25 years!
Copyright © Family K9 Dog Training 2023
All right reserved.