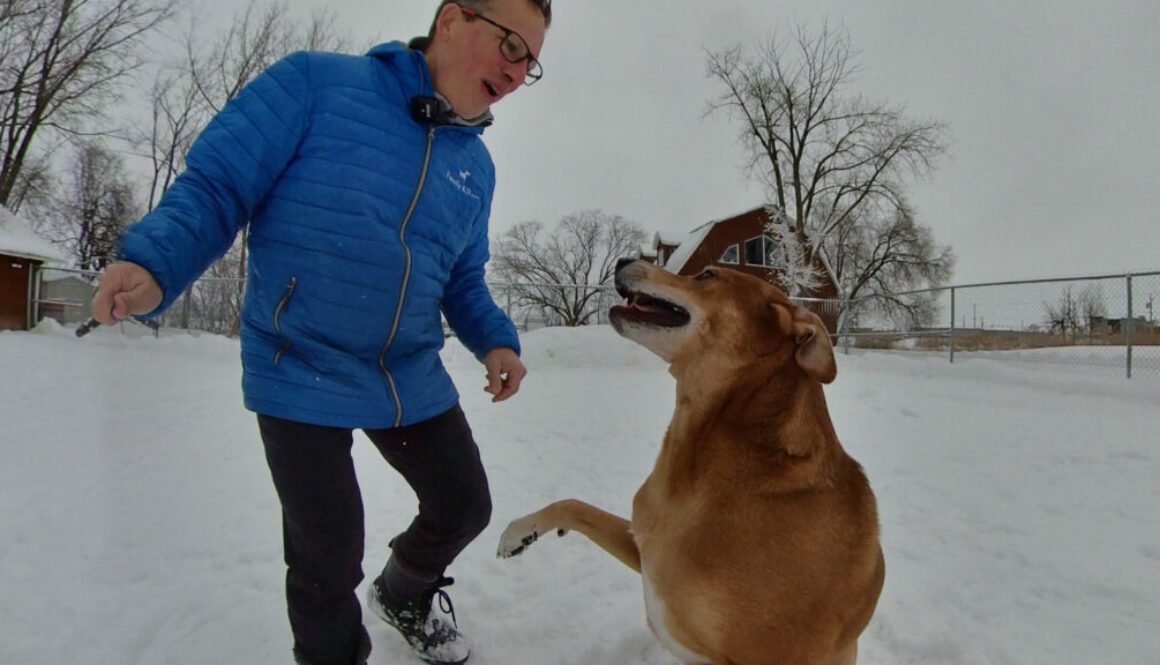 Reliable Dog Training
If you want to train your dog to listen reliably – especially under distraction and high levels of stimulation you need to develop a belief system as part of your training program.
What this means is that the dog believes in or trusts the outcome of the process to be favorable for him if he follow your rules of conduct.
This dog training video dives into developing a belief system as it pertains to helping Tabasco – a 4 year old rescue dog not jump up for petting or play.
This system can and should be applied to all we train our dogs to do. It is a cornerstone to having a dog who can function under stress/excitement, helps improve reliability around distractions and makes our training much more durable.
Working with Nick has truly been a life changing experience for us! Nick is professional, kind, and you can tell that he loves and values what he does. He's been available for follow up questions and also is very quick to reply.

Tabasco spent 3 weeks with Nick and we were blown away by all of the progress he made! His leash manners are terrific, he is less anxious around people near our home, and we've seen improvement in all areas of concern. Would absolutely recommend Nick to all those looking for help and guidance concerning their pup, one of the best experiences we've had! 🙂