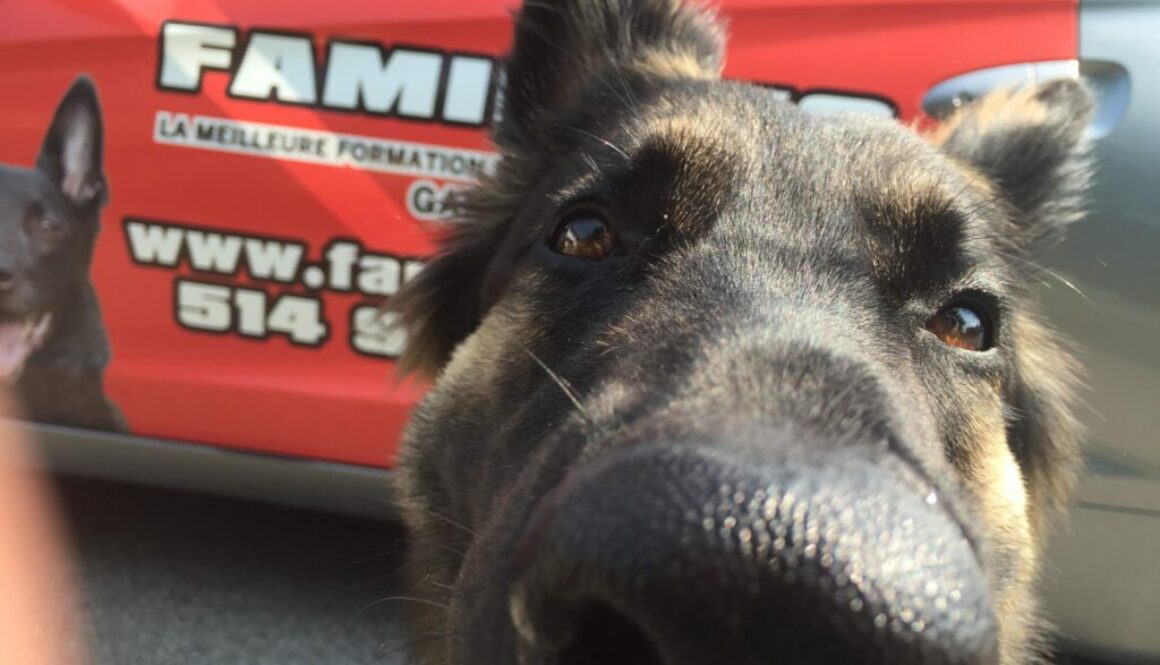 Does the Board and Train work?
The dog in this video is an excellent example of several things:
First of all, she's just a wonderful dog everything you could hope for when bringing a young puppy home and imagining your future with your grown-up dog.
Second of all her owners contacted me when she was young and we're serious about having a well trained dog.
She was well trained at the time we finished our program.
All of that is well and good however what you're seeing in this video is six years after I did my work, so what you're really seeing is how well the owners maintained the training.
Angel was back at the kennel for boarding while her family was away on vacation and while I was spending some time with her, I thought it would be fun to play around a little with her training and see how sharp she was.
Off leash obedience, focus and a huge willingness to work
I was expecting nothing less yet at the same time super pleased to see how they've preserved the work we've done together and how focused their dog is.
The whole experience from beginning to end was truly enriching, enlightening and always fun
Too often we let good deeds and good people get pushed aside in the swirl of the day-to-day activities of life. While understandable, we believe that a general lack of acknowledgement faintly supports the idea that positive interactions are no different than negative interactions.
With that in mind, we wanted to share our experiences working with Nick Zevgolis owner of FamilyK9.
As parents of a severely autistic boy, we wanted to ensure our dogs transition in the family unit, would be a happy, healthy and balanced experience that would not disrupt (only assist and support) the inherent delicate life dynamics of a household with a handicapped kid.
We enrolled in Nick's private intensive In Home Obedience – On and Off Leash training course hoping he could teach us how to work with our dog as well as help guide and train our young Shiloh Shepherd named Angel for our complicated lifestyle.
From our very first training session, we've been amazed at how professional, knowledgeable, caring and discreet Nick has been with all of us. Throughout the training course, we've become quite fond of Nick as has Angel. He has treated us as something other than just a customer and he has given Angel a steady dose of love and effective training.
Nick has been honest, forthright, kind and professional with us, in every interaction we've had with him.
We would highly recommend Nick to anyone who is looking for a dog trainer; he is hands down one of the best out there!
In closing we would like express our gratitude to Nick and let him know that our support goes beyond kind words, the whole experience from beginning to end was truly enriching, enlightening and always fun.